Regular price
Sale price
$59.95
Unit price
per
Sold out
Product Information

Berry Gen Turmeric Curcumin is a natural supplement that combines Turmeric, Vitamin C, Hydrolyzed Collagen and antioxidants from berries to support joints, bones, and muscles, reduce inflammation, reduce pain and improve mobility.

🍨 Great taste and easy to mix
🍀 100% natural ingredients
👌 0 sugar, 0 carbs, less than 40 Calories
☕️ Mix with coffee, milk, fruits & more
🙏 Collagen type 1 & 3 (6200 mg!)
Benefits

✅ Supports joint health
✅ Improves bone & muscle health
✅ Reduces inflammation
✅ Fights arthritis
✅ Reduces body pain
✅ Improves mobility & flexibility
✅ Great post-workout recovery
✅ Reduces wrinkles and fine lines
✅ Improves hair and nails
Ingredients

▪ Hydrolyzed Collagen Peptides
▪ Turmeric Curcumin Extract
▪ Vitamin C
▪ Blueberry Extract
▪ Blackberry Extract
▪ Black Pepper

▪ Other ingredients: Natural Blueberry Flavor, Citric Acid, Sucralose.
How to Use

▪ Presentation: Powder (7.25oz / 205.5 gr).
It comes with a measuring scoop inside.

▪ One daily scoop mixed with 8oz of water. You may also mix it with yogurt, fruit juice, cereal bowl or even a delicious smoothie!

▪ Each bottle lasts for 30 days.


View full details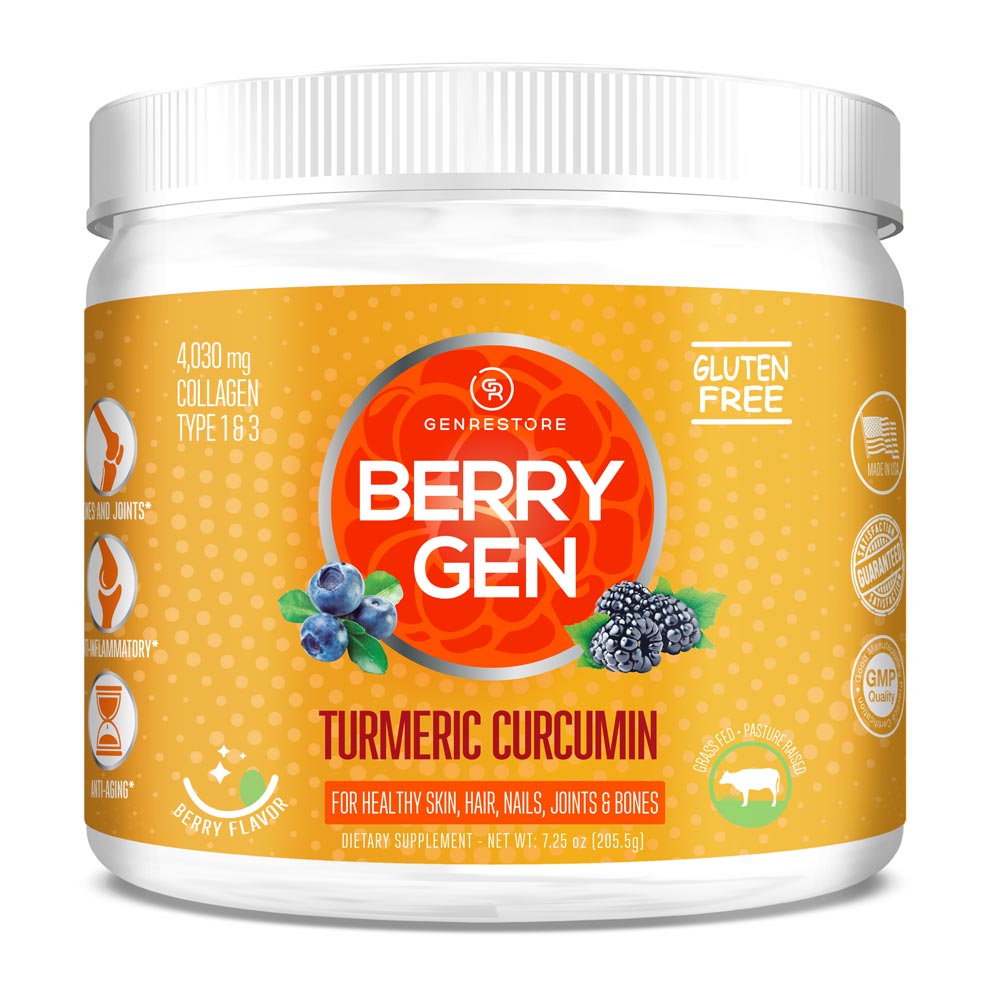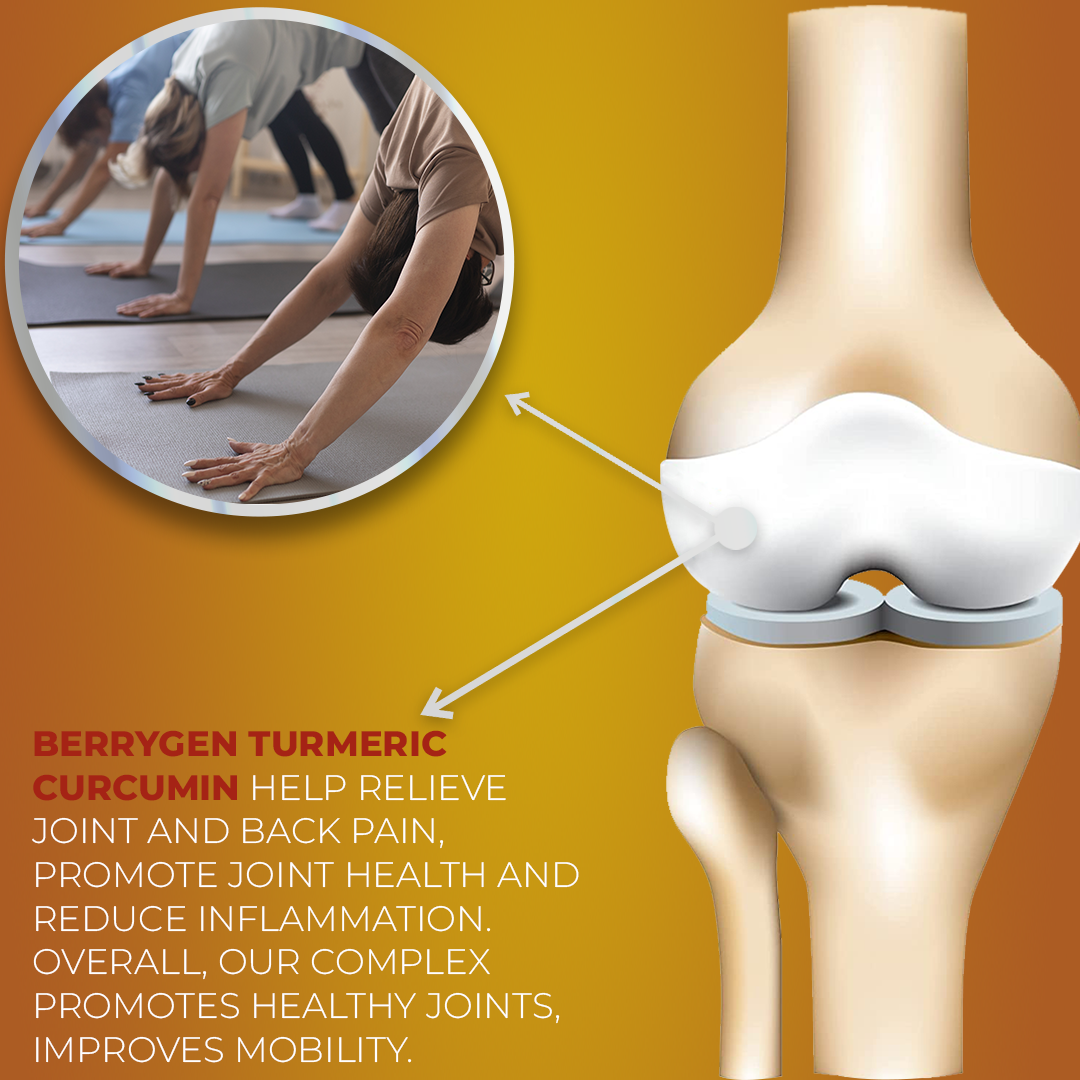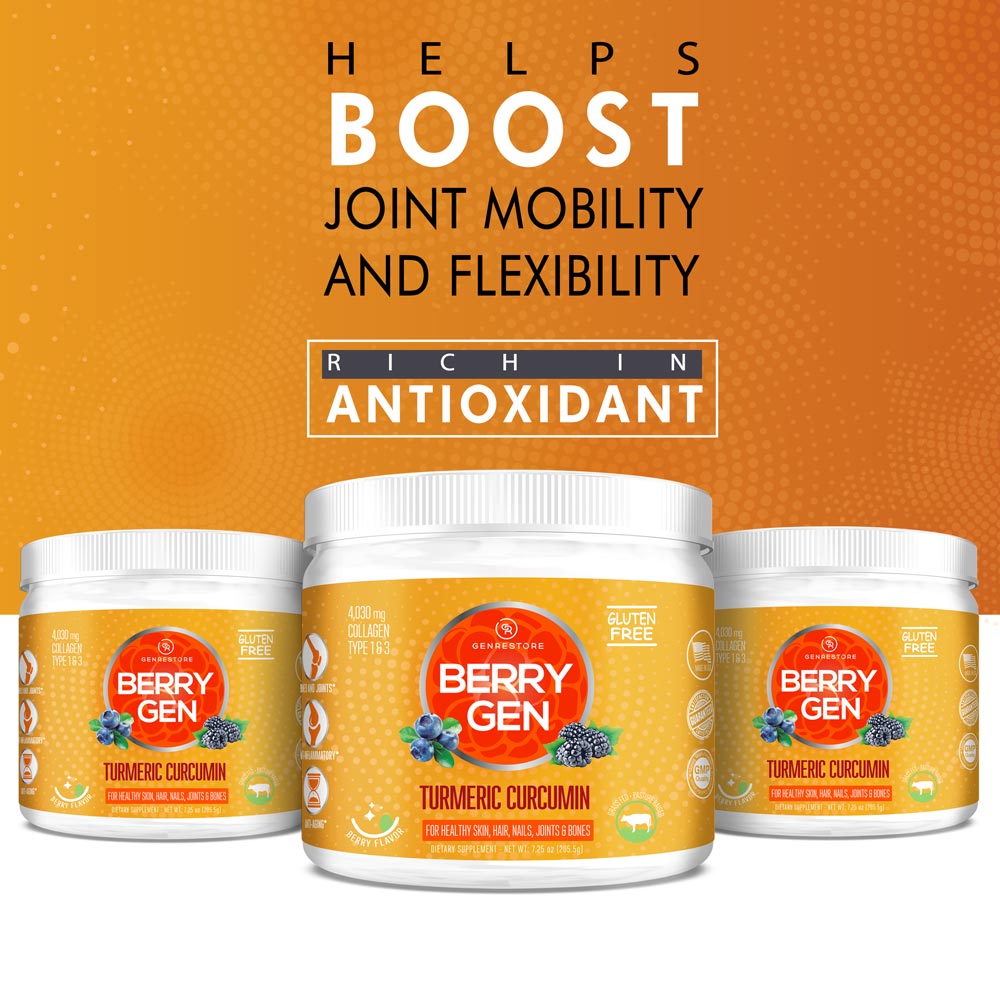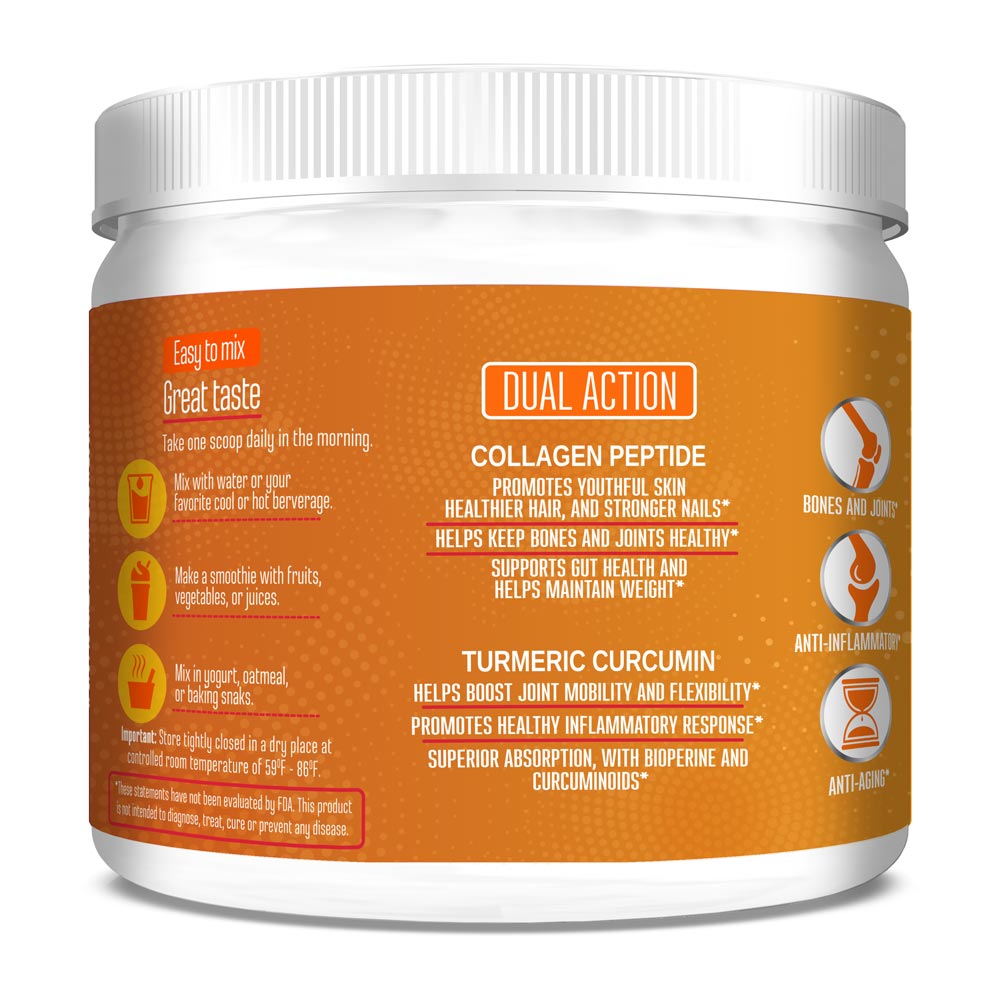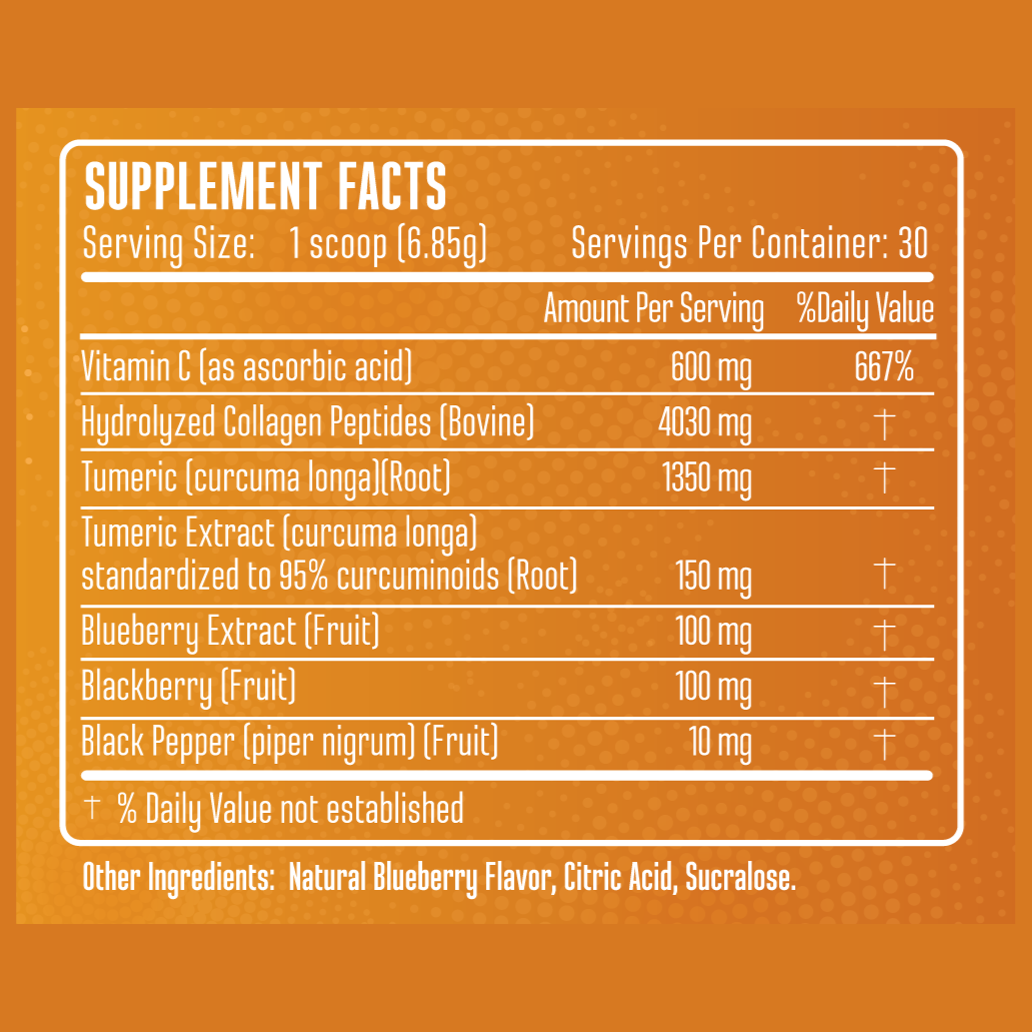 i love this brand, this is a very good product
3 years taking berry gen, all products work great
it worked for me
joints feel healthier, more mobility
great supplement for body pain
joints feel good
pain is slowly going aaway, 2 months taking it
Just arrived
Product looks great, customer service is on point