Regular price
Sale price
$59.95
Unit price
per
Sold out
Product Information

Berry Gen Stem Cells is a supplement that combines a diverse range of Super-Foods, such as AFA Algae, to provide your body with the essential nutrients it needs to enhance the production of stem cells. It also contains a variety of vitamins, including B vitamins and vitamin K, and hydrolyzed collagen.

Experience the ultimate solution to keep your organs working at their peak performance while rejuvenating your appearance.
Benefits

✅ Helps regulate emotions and impulses.
✅ Exhibits anti-inflammatory properties.
✅ Helps with symptoms of depression and anxiety.
✅ Supports sexual health, fertility, and libido.
✅ Helps reduce tiredness and fatigue.
✅ Supports liver and heart health.
✅ Aids in appetite reduction and weight management.
✅ Contains antioxidants that may help prevent cancer.
✅ Supports the enhancement of the immune system.
✅ Fights fungal infections (affecting feet, nails, and skin).
✅ Helps alleviate symptoms of arthritis.
✅ Promotes healthy bones.
✅ Helps protect the cardiovascular system.
✅ Supports joint health.
✅ Promotes healthier skin, hair, and nails.
✅ Features a great taste and is easy to mix!
Ingredients

▪ AFA Algae
▪ Collagen Type 1
▪ Spirulina
▪ Moringa
▪ Reishi Mushroom
▪ Chlorella
▪ FO-TI
▪ Blueberry Fruit Extract
▪ Blackberry Fruit

▪ Other ingredients: Natural Blueberry Flavor, Citric Acid, Sucralose, Maltodextrin.
How to Use

▪ Presentation: Powder (205.5 gr). It comes with a measuring scoop inside.
▪ One daily scoop mixed with 8oz of water. You may also mix it with yogurt, fruit juice, cereal bowl or even a smoothie!
▪ Each bottle of Berry Gen Stem Cells lasts for 30 days.

View full details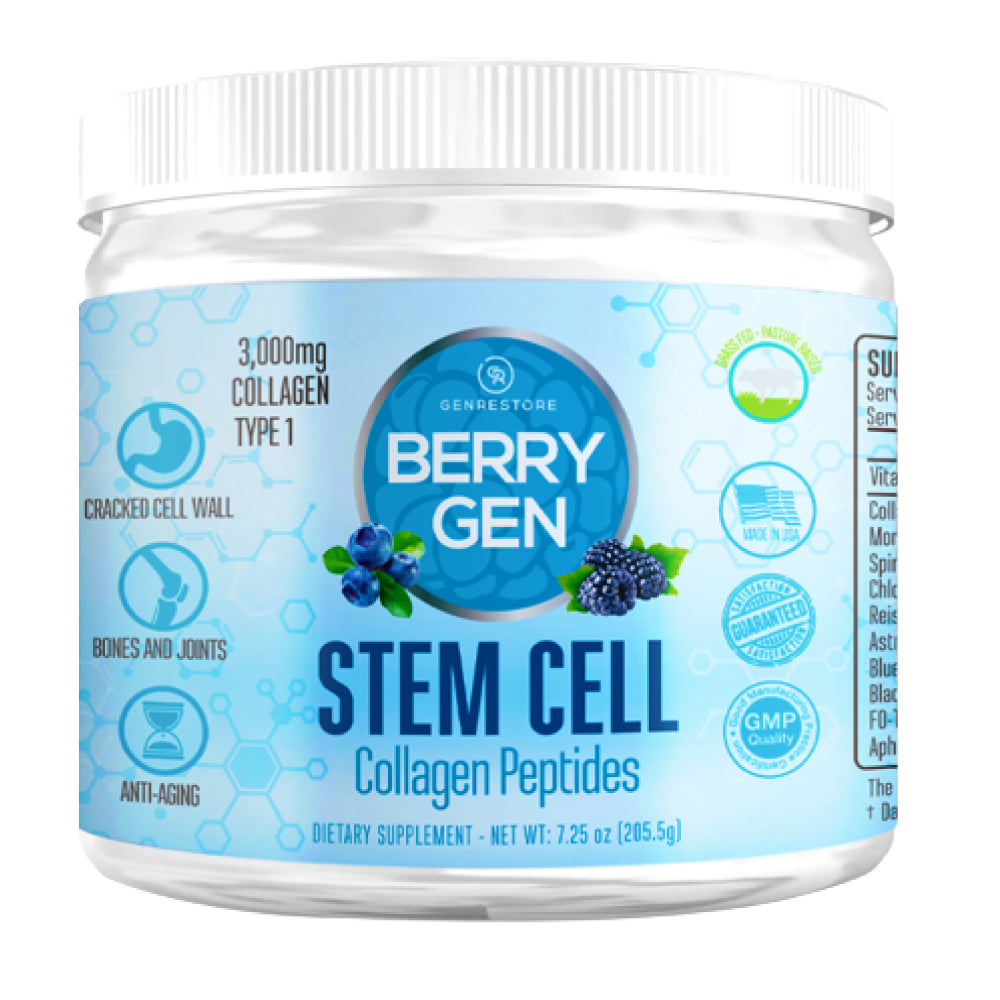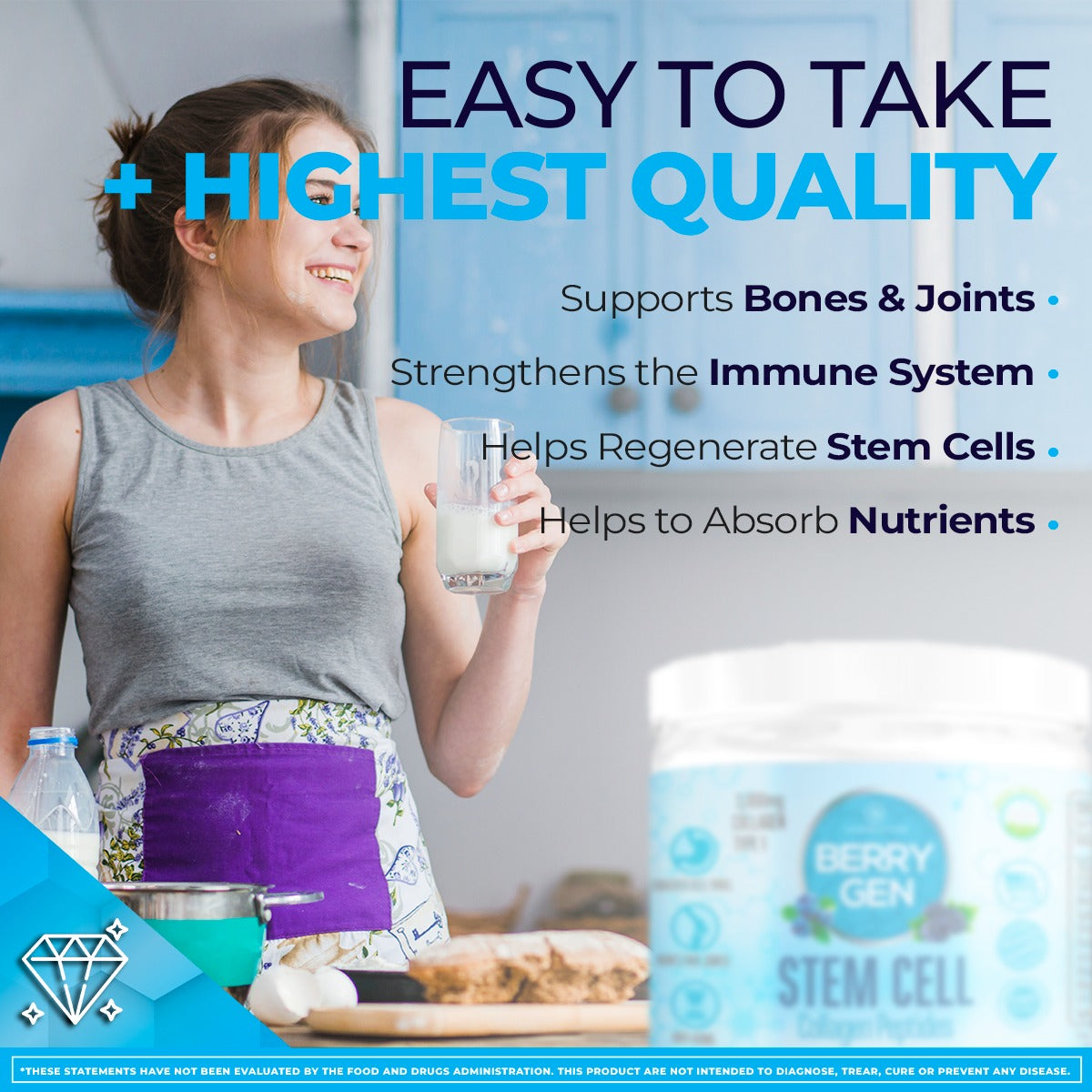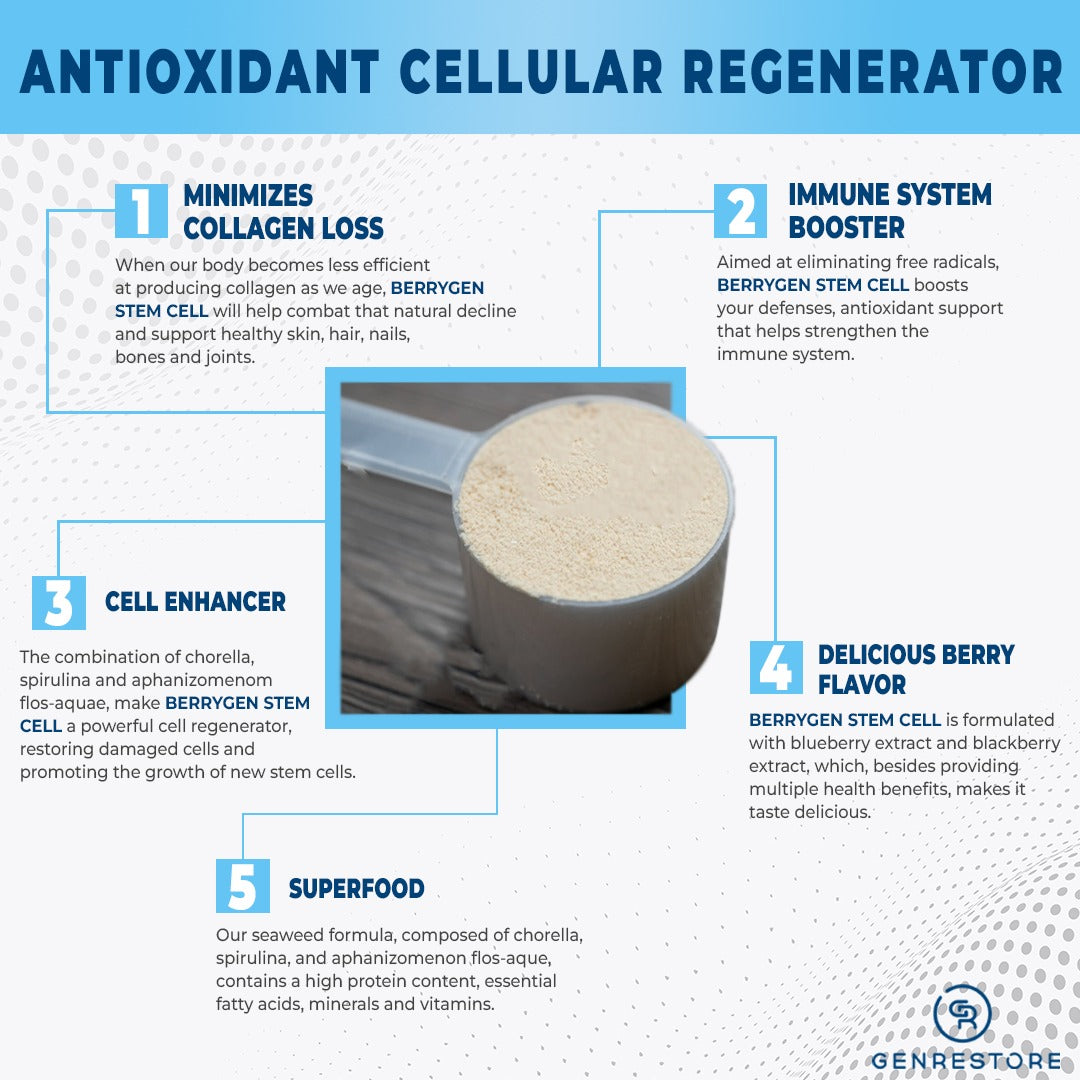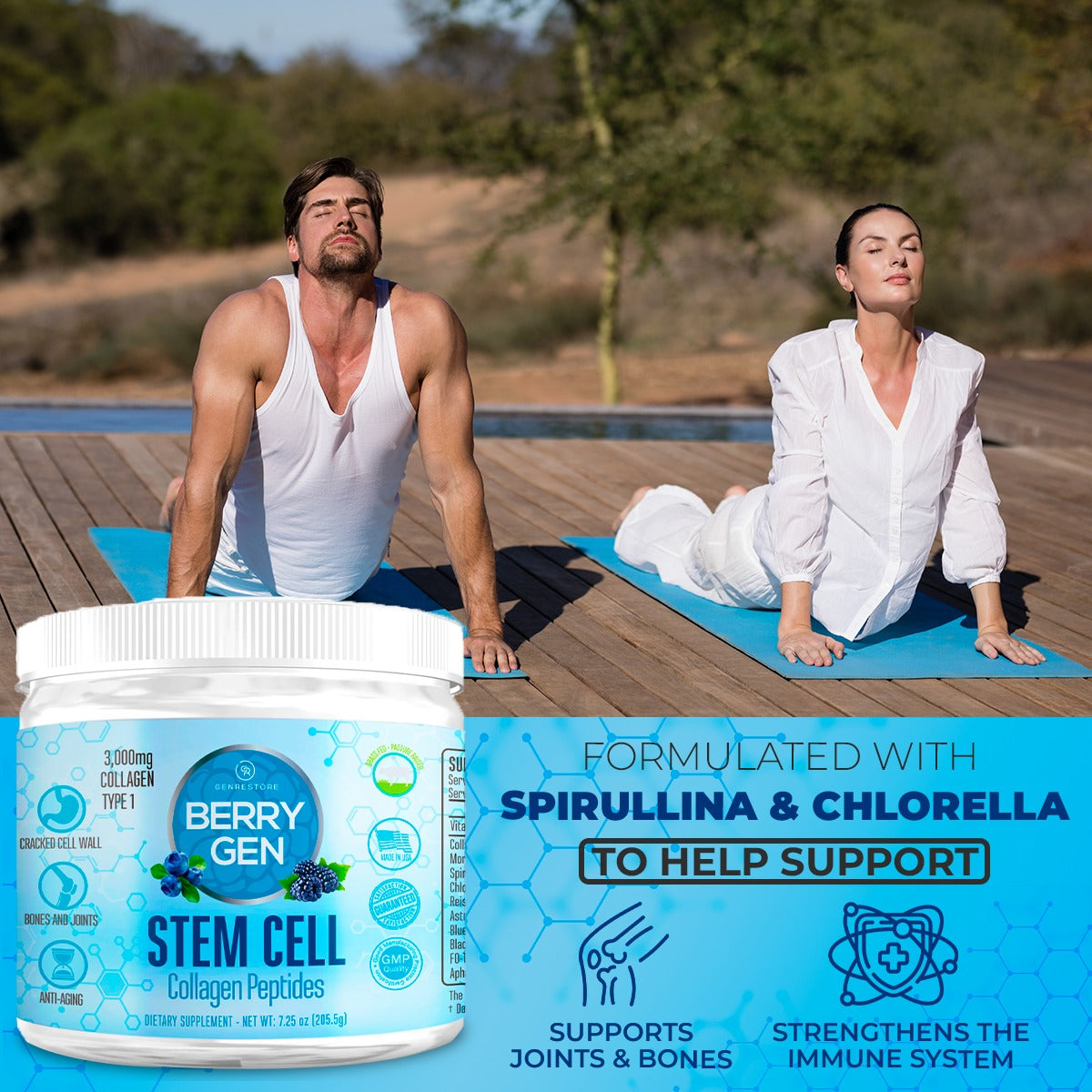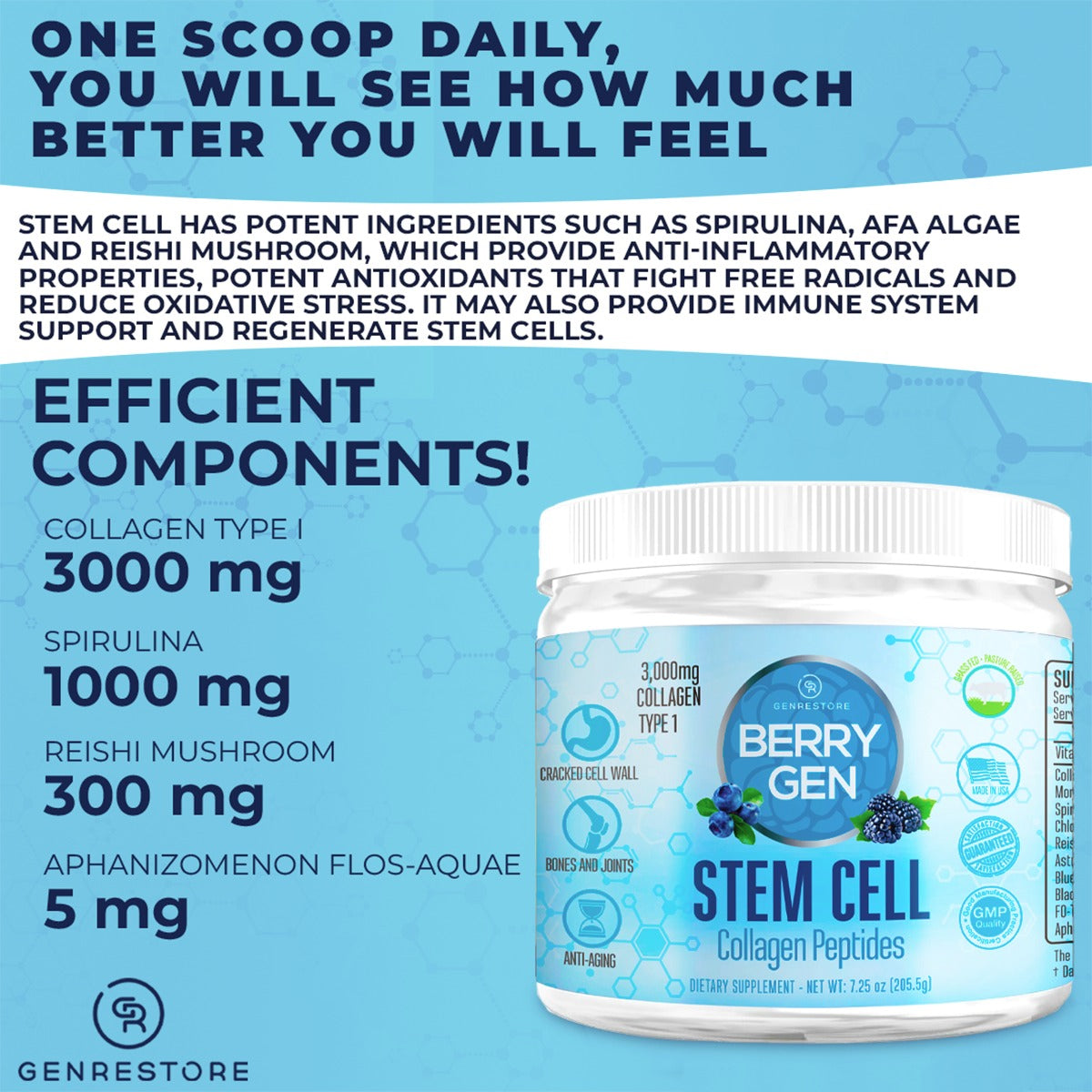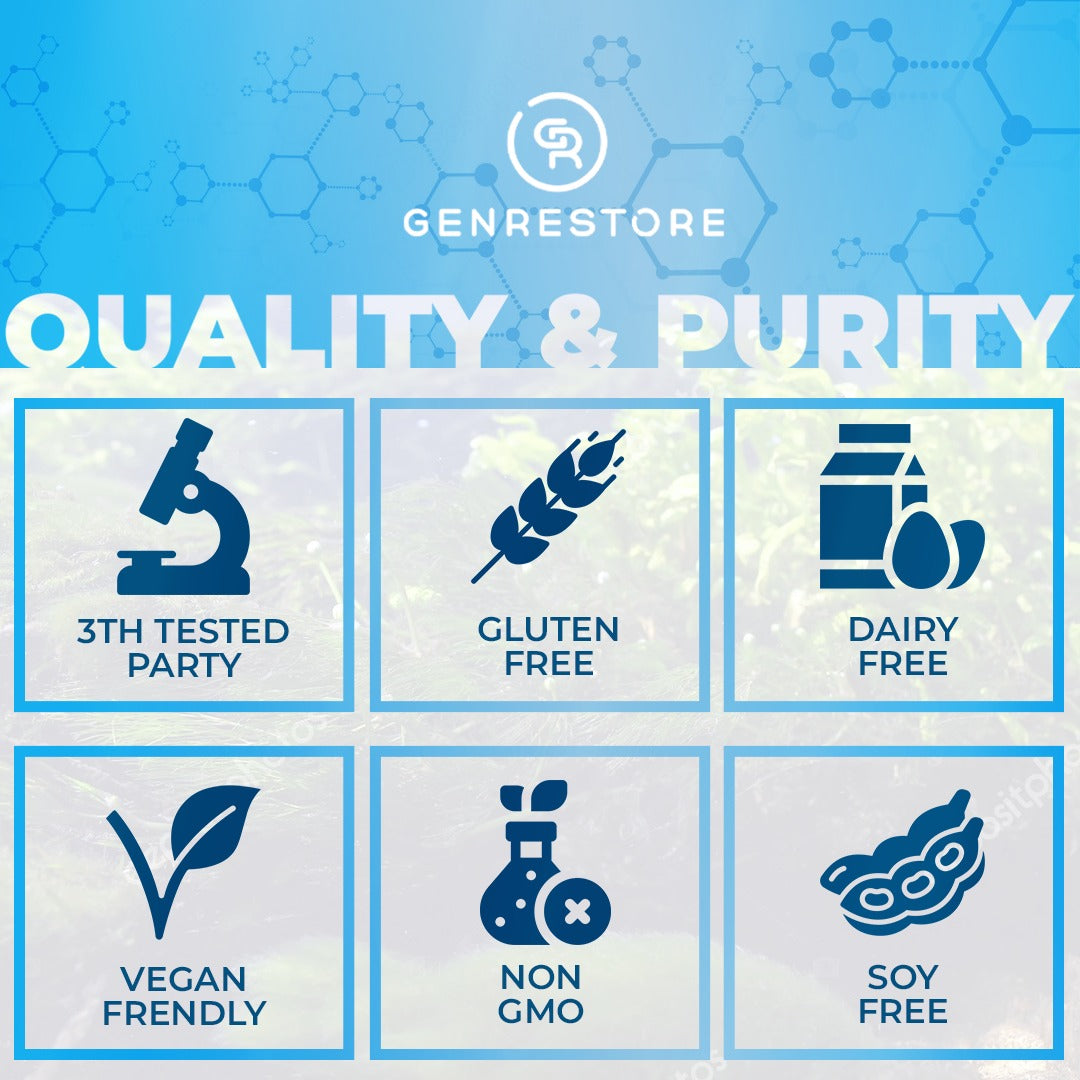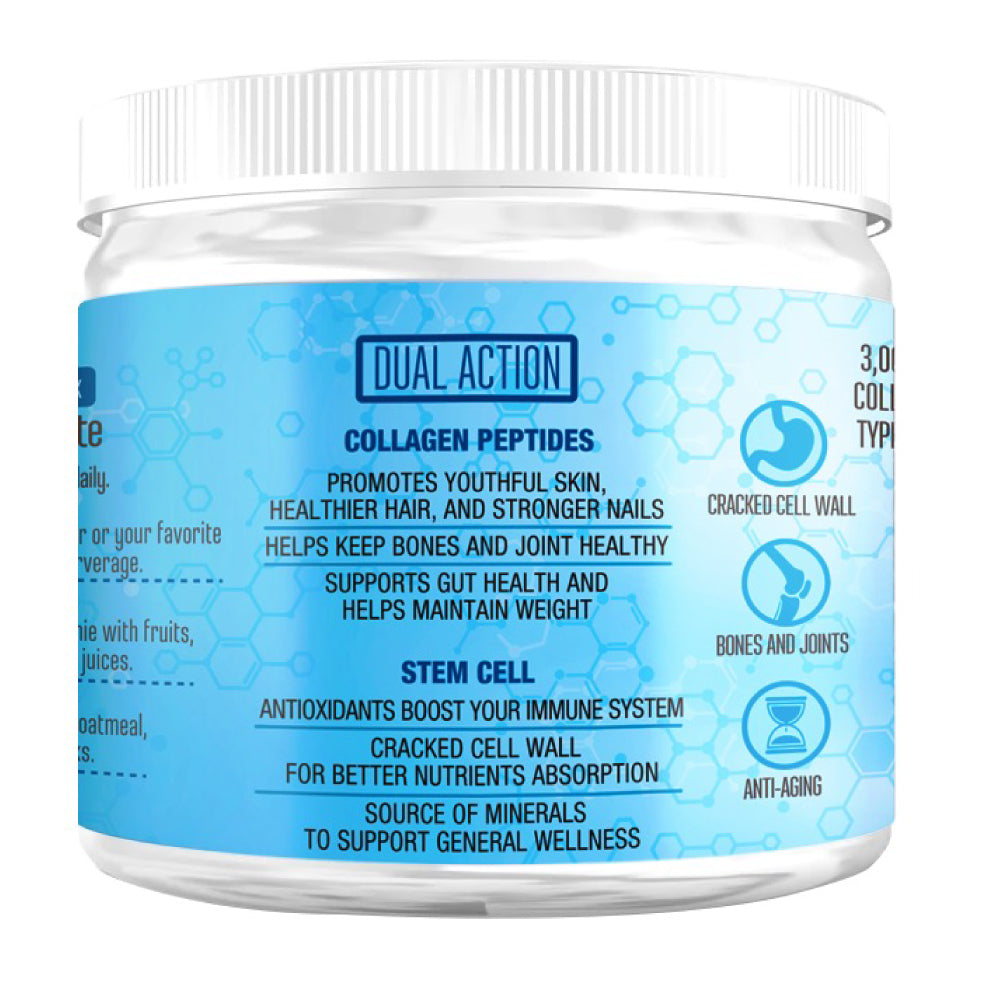 Not satisfied with my order
I'm only unsatisfied because I received a wrong order I want the stem cells and instead I received The Detox and sent several emails to customer service ! But no one reply to me !
Thanks RO
i love this brand
3 years taking berry gen, all products work great
i love this brand
3 years taking berry gen, all products work great
great supplement
sleeping better and waking energized
great supplement
sleeping better and waking energized