Regular price
Sale price
$59.95
Unit price
per
Sold out
Product Information

Berry Gen Cholesterol Off is a natural supplement that combines Inositol, Psyllium Husk, Hydrolyzed Collagen, and Antioxidants from berries to reduce cholesterol levels, improve heart health, and support joints and skin health. Delicious Berry Flavor!
Benefits

✅ Helps to reduce cholesterol levels
✅ Improves heart health
✅ Regulates the metabolism of cholesterol in the body
✅ Helps prevent the formation of plaque in the arteries
✅ Antioxidants protect the heart and promote overall cardiovascular health
✅ Supports healthy joints
✅ Promotes healthier skin, hair and nail health
✅ Great taste and easy to mix!

Ingredients

▪ Chromium
▪ Hydrolyzed Collagen Peptides
▪ Blueberry Fruit Extract
▪ Blackberry Fruit
▪ Psyllium Husk
▪ Inositol.

▪ Other ingredients: Natural Blueberry Flavor, Citric Acid, Sucralose.
How to Use

▪ Presentation: Powder (205.5 gr). It comes with a measuring scoop inside.
▪ One daily scoop mixed with 8oz of water. You may also mix it with yogurt, fruit juice, cereal bowl or even a smoothie!
▪ Each bottle of Berry Gen Hydrolyzed Collagen Supplements lasts for 30 days.

View full details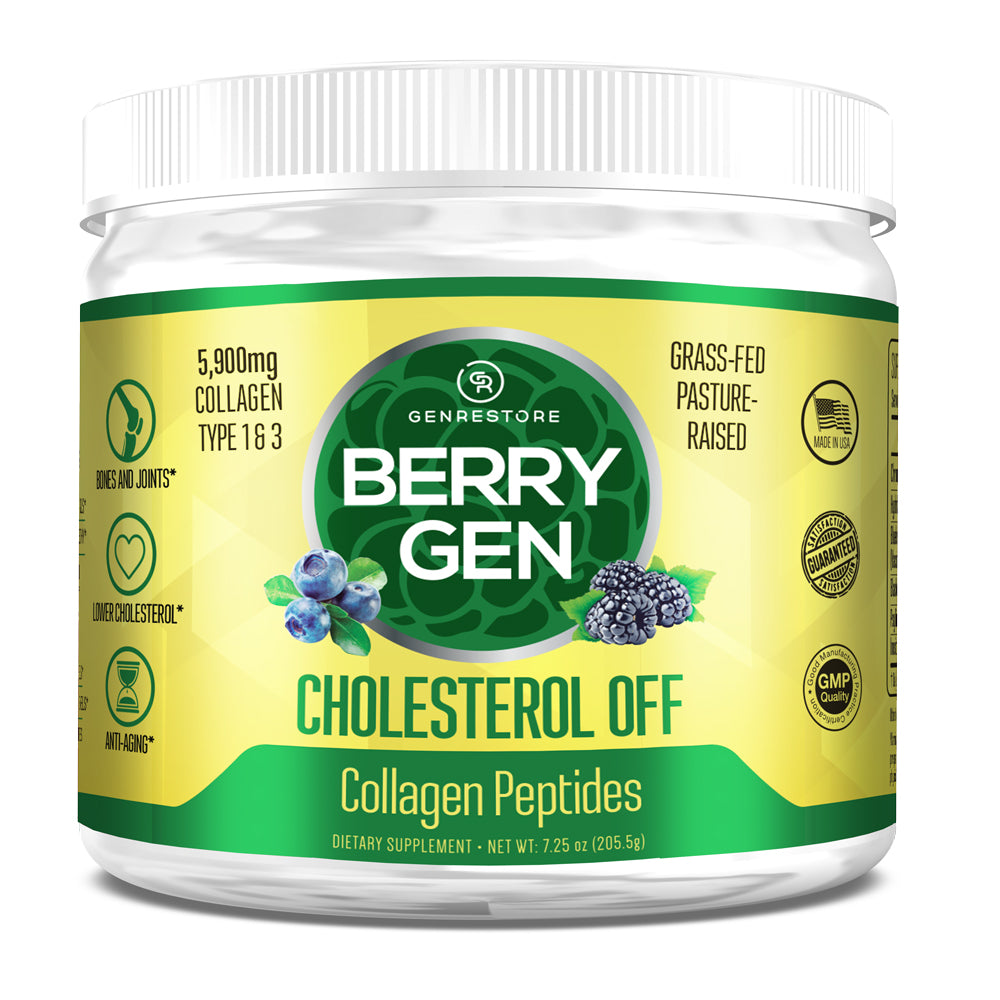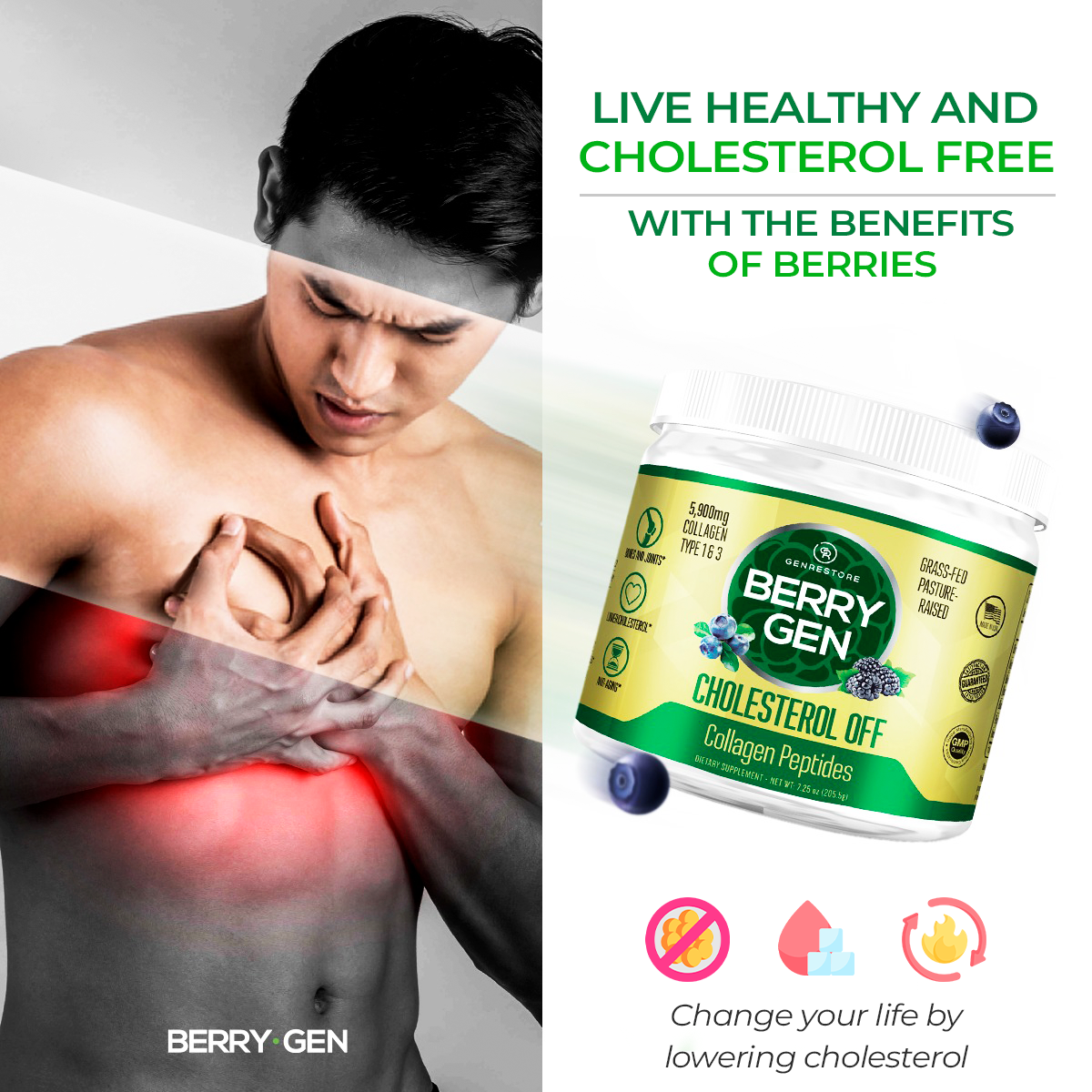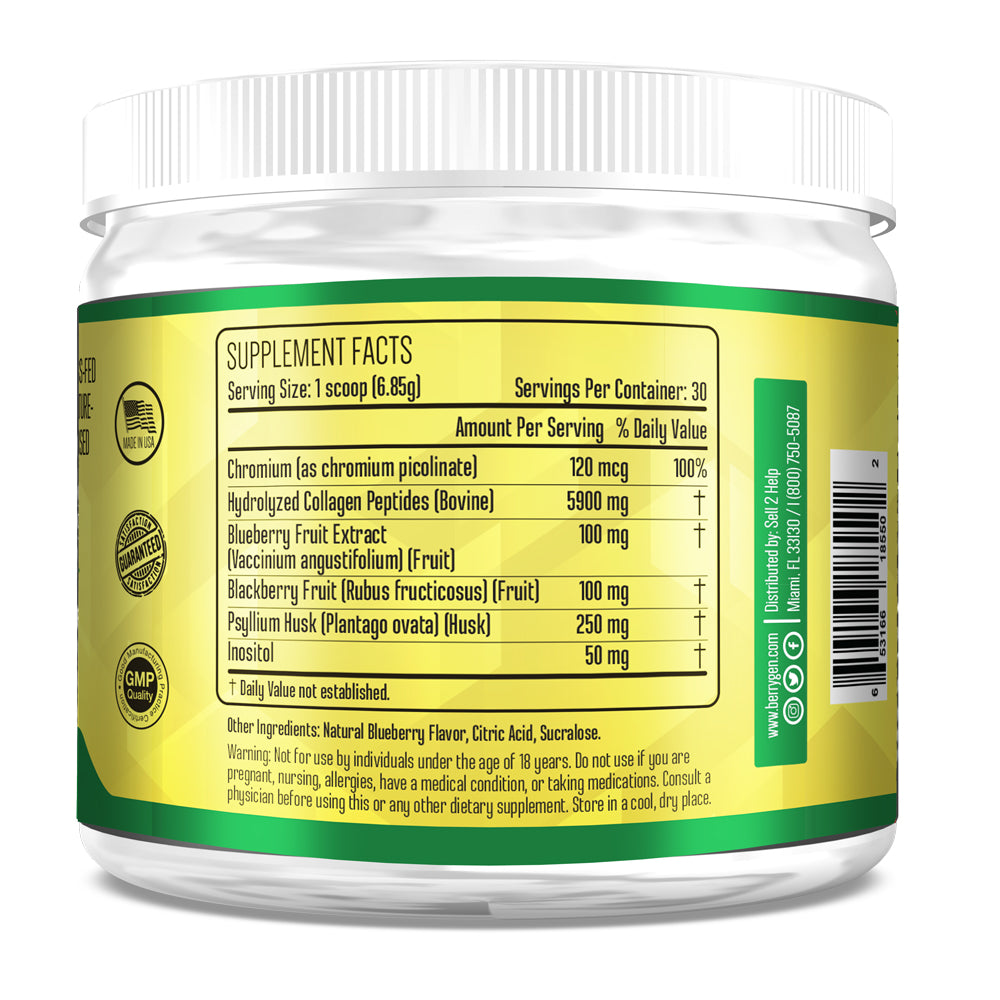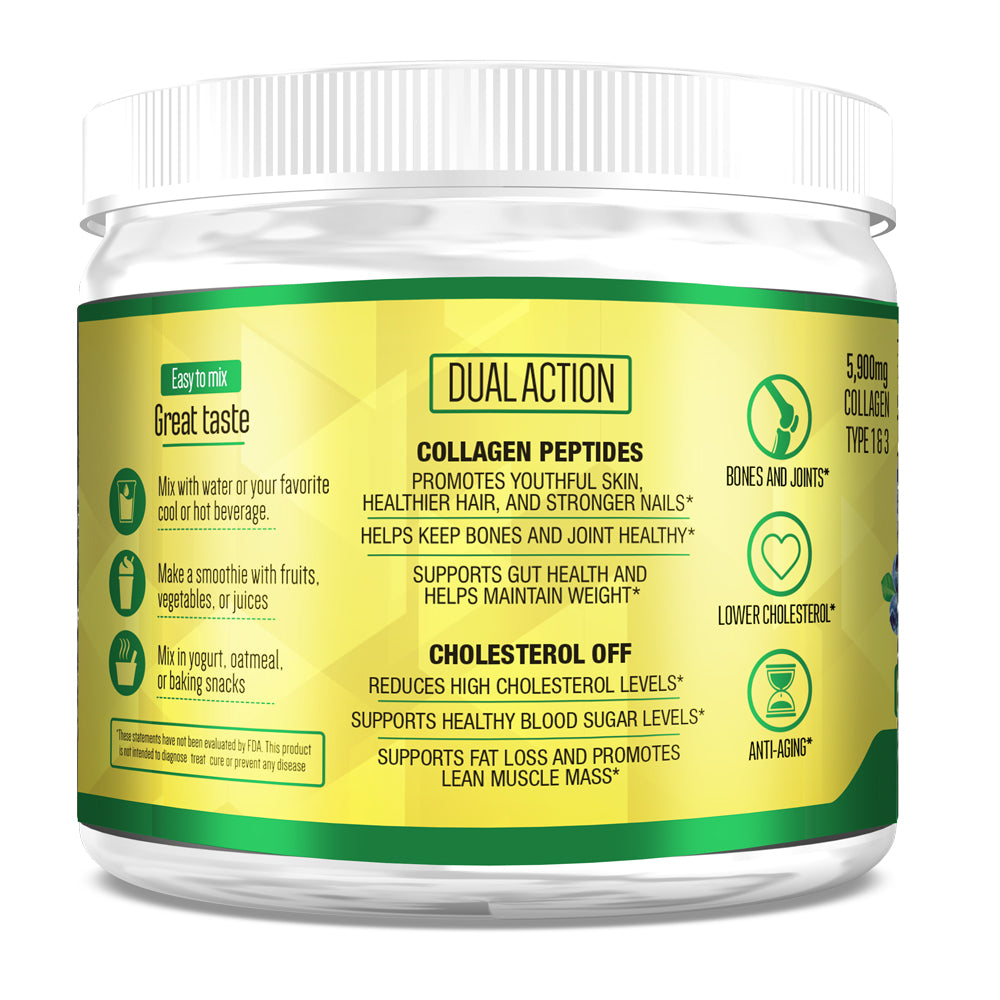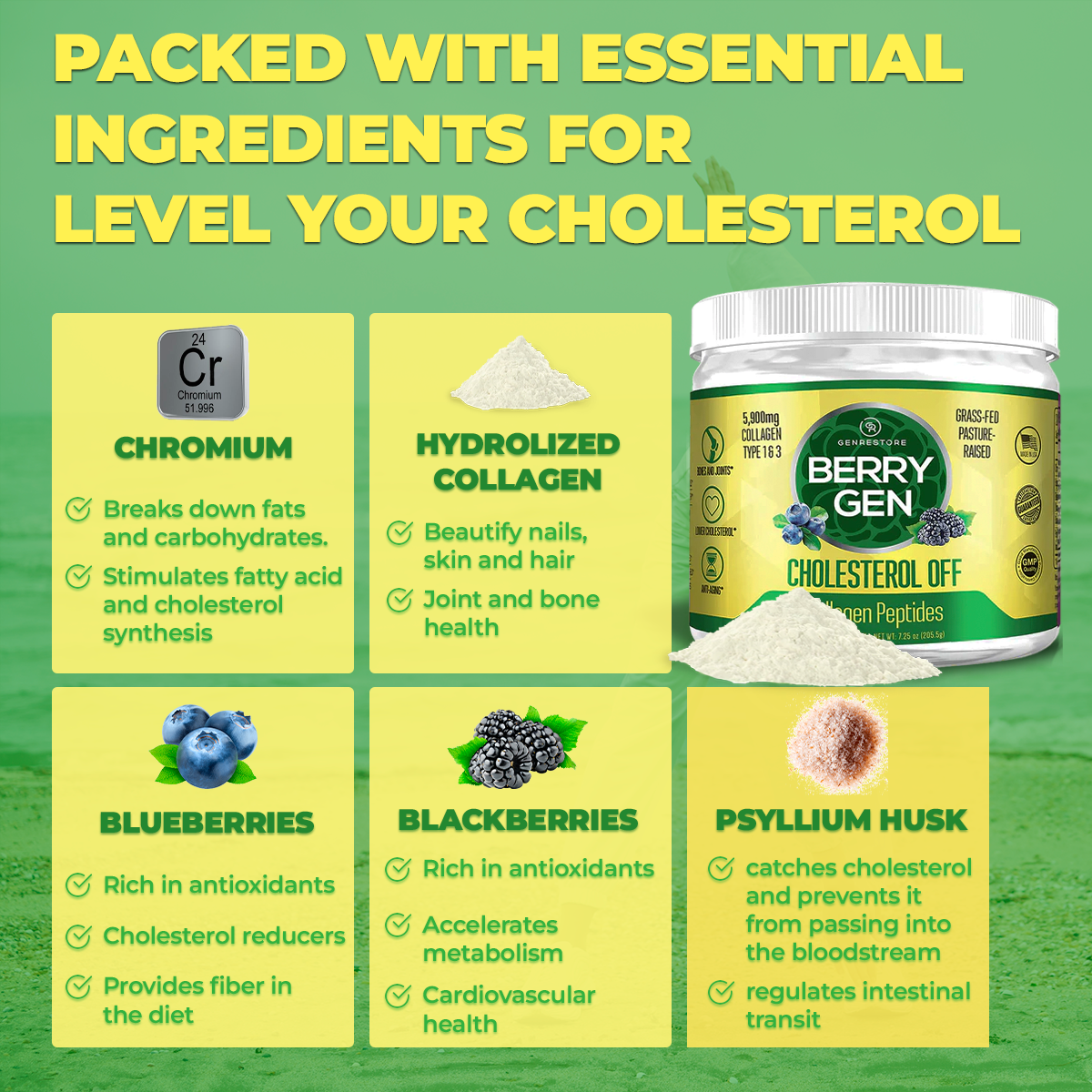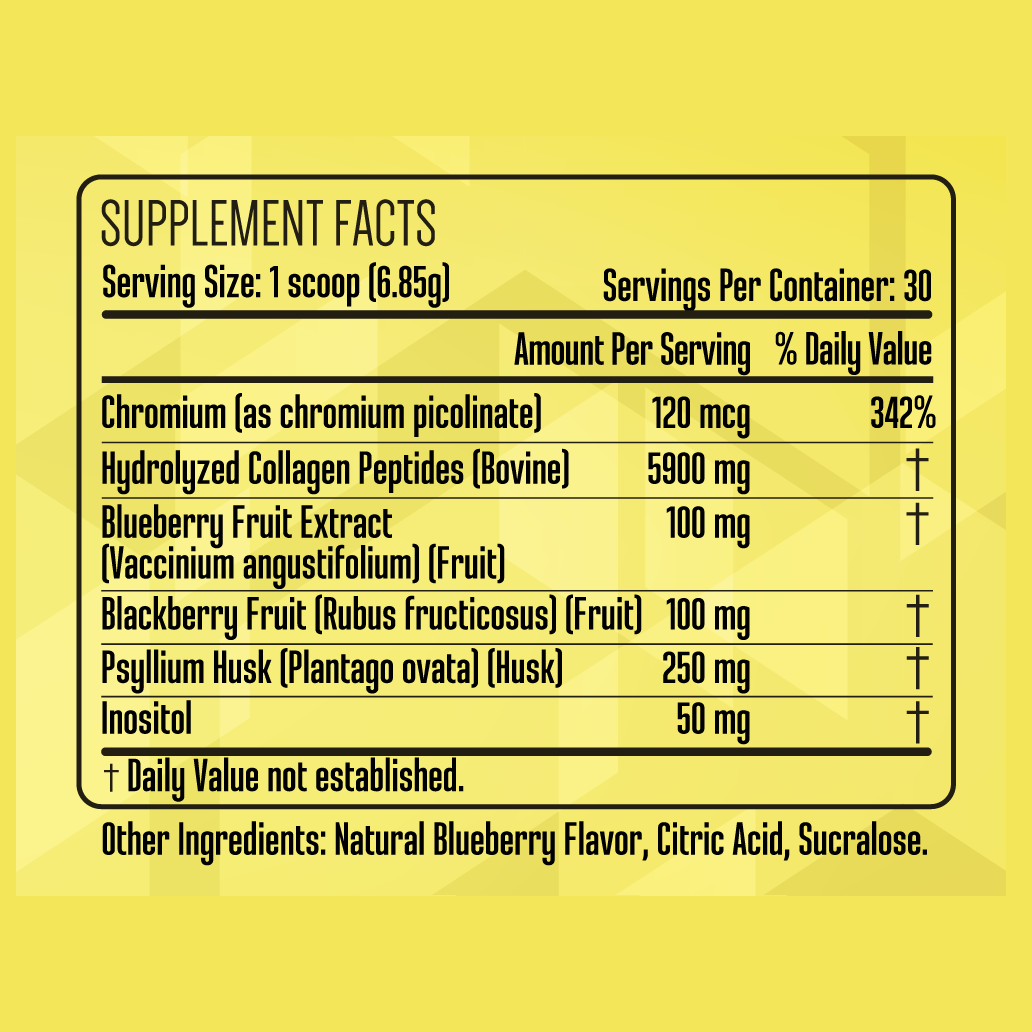 Where's the ingredient that helps with lowering cholesterol??
WHERE'S THE INGREDIENT THAT HELPS LOWER CHOLESTEROL???
i love this brand
3 years taking berry gen, all products work great
It works!
Great natural way to lower cholesterol
Just arrived
Product looks great, customer service is on point